You don't have to become a master at time-management. This course is all about how small daily actions can get big results in 90 Days or Less. In this class, you'll create a productivity secret weapon: Your Abundant Life Plan! Jamila will teach you how to select project goals and draft manageable to-do list that you can actually get done. Learn the Daily Success Methodology™ a system for managing all aspects of your day that you can go back to over and over when your life organization skills get off track.
Take a few daily actions – and change your life! You'll decrease stress, say bye to overwhelm and be a more productive, self-motivated and personally fulfilled CEO of your life.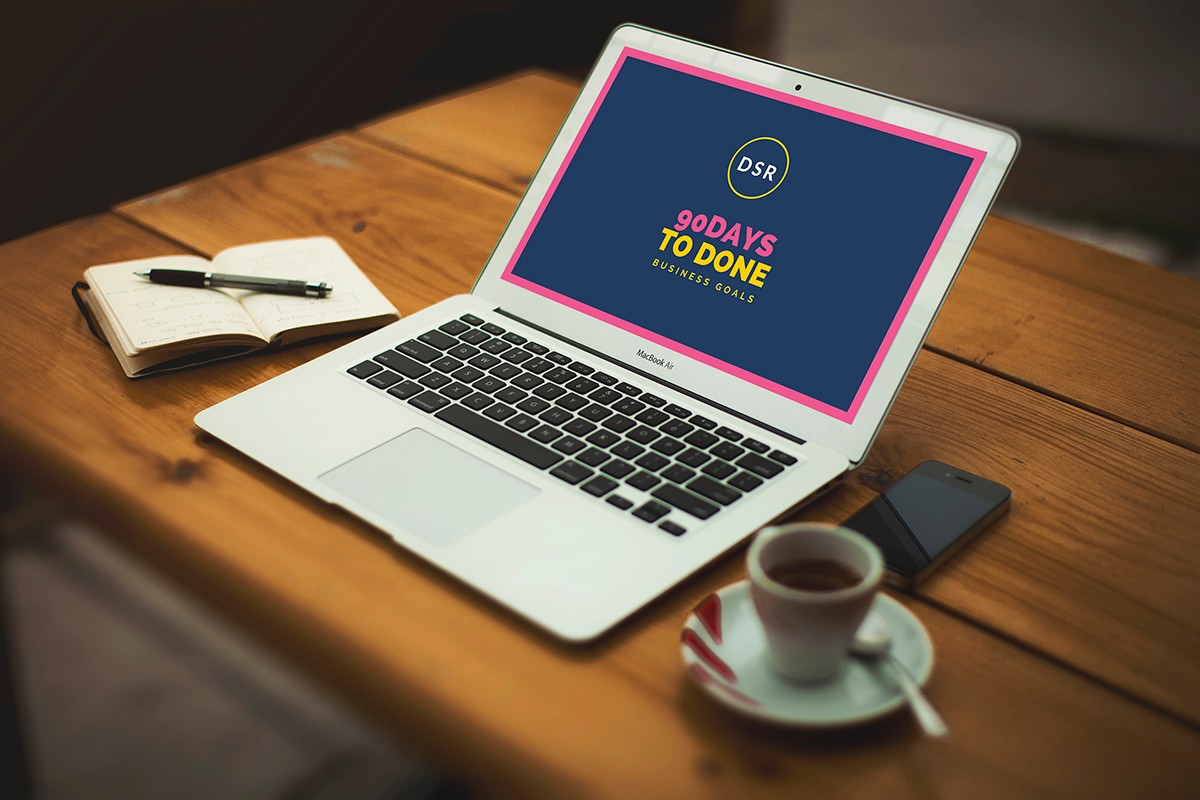 IN THIS CLASS YOU WILL LEARN:
WHY your to-do list isn't working for you and the ONE brilliant hack that will finally get you checking everything off the list
The secret to creating Time Freedom in your life. You won't find it in most time-management books – (trust me, I've read a bunch of them) and it doesn't require an accountability partner or good support system at home
How to make guilt-free decisions and prioritize projects even when what's important shifts on a moment notice
Why 99% of goals are set up for failure and the small but mighty tweak that will guarantee your goal-getting success without letting the details slip through the cracks
The secret to accomplishing your big daily tasks without working late, even when you're stuck in pointless meetings all day
Why the pretty planners that you've been spending big bucks on don't actually help you 'plan' and how your Daily Success Routine will make sure you consistently execute whether or not you ever use a paper planner again
AFTER TAKING THIS CLASS, YOU'LL KNOW HOW TO:
Develop daily routines that put your work priorities and lifestyle desires on autopilot
Use PROJECT goal setting to create actionable to-do lists (that you can finish!)
Use your new habits to work smarter, not harder - and achieve work-life abundance.
Let's make those projects, plans and dreams become a reality! Become the most productive person you know by mastering Time Freedom.
PLUS There is a downloadable Action Guide for each lesson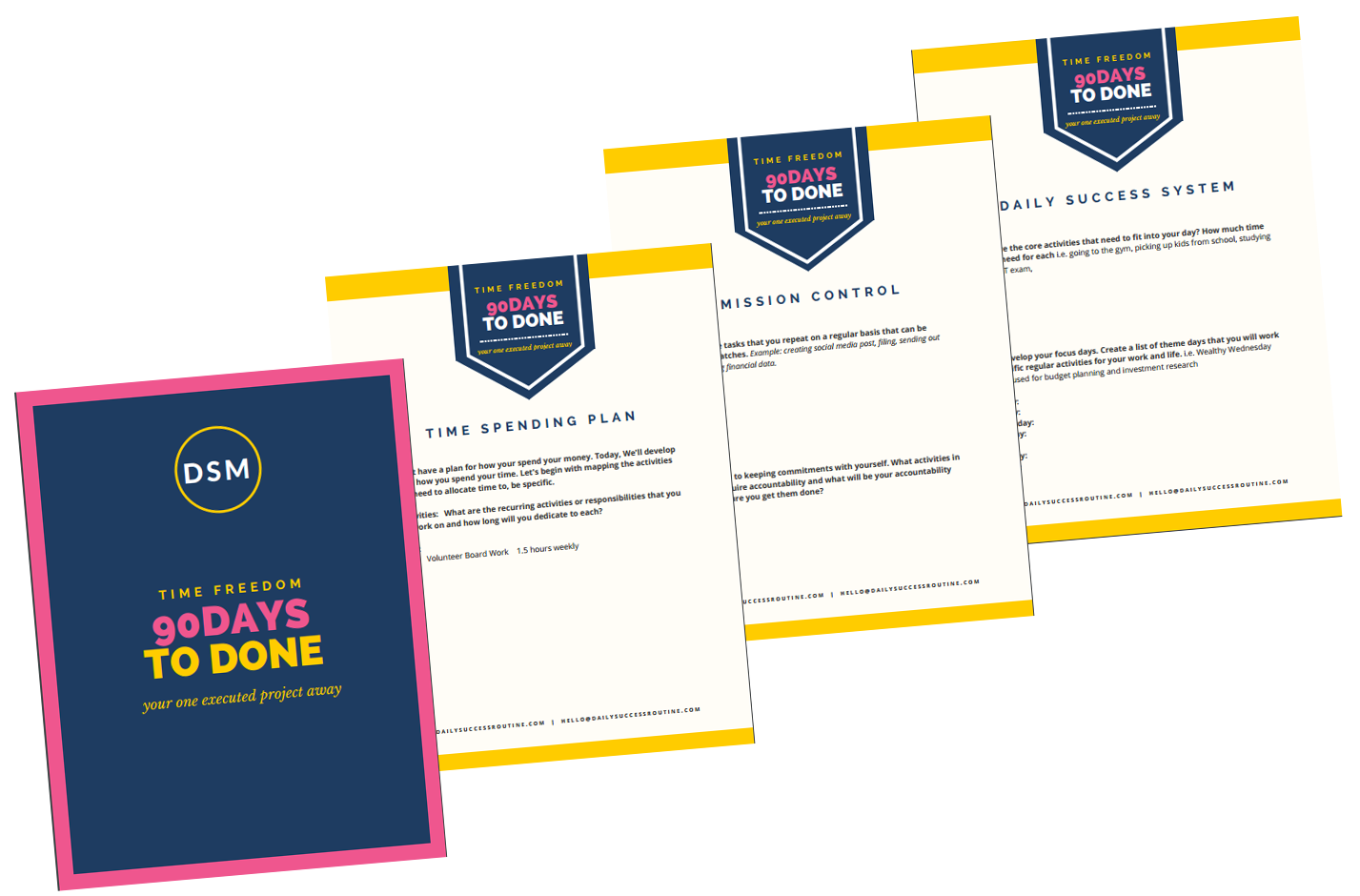 THE CLASS WORKBOOK - The Abundant Life Plan includes:
Your bold life to-do list, mission and vision
A map of your highest leverage activities
How to anchor your to-do's in the time you have available
A dashboard for all 90 Day goals you can accomplish in a year
Daily routines for getting your projects done and better managing the day